Governor Fills Vacant Greene County Judgeship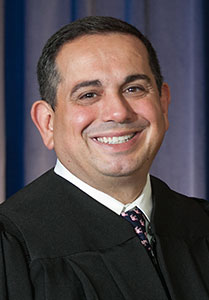 Adolfo A. Tornichio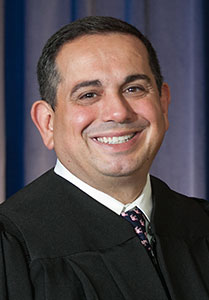 Adolfo A. Tornichio
Gov. John Kasich appointed Adolfo A. Tornichio of Beavercreek on Monday to fill a vacancy on the Greene County Juvenile Court.
Tornichio will take the bench on Oct. 1. He must win in the November 2016 general election to retain the seat for the remainder of the unexpired term, which ends Dec. 31, 2018. Tornichio replaces retired Judge Robert W. Hutcheson.
Tornichio received his bachelor's degree from Wright State University and his law degree from the University of Toledo College of Law. He was admitted to the practice of law in Ohio on May 17, 1999.
His experience includes serving as assistant attorney for the Greene County Prosecutor's Office, prosecuting attorney for the Village of Waynesville Mayor's Court, and numerous years of private practice work. He also has served as a commissioner on the Ohio Supreme Court Board of Commissioners on Character & Fitness.