AUGUST 28, 2014
Public Employees Not Liable for Employment Discrimination in Certain Cases
A supervisor in the Dayton Police Department is immune from civil liability in a sex discrimination lawsuit filed by a police officer, the Ohio Supreme Court ruled today.
Who's Liable for Real Estate Agent's Conduct Should Have Been Reviewed By Jury
Because a jury did not decide whether a real estate agent was acting within the scope of her agency when she committed fraud, the Ohio Supreme Court sent the case back to the trial court in a decision announced today.
AUGUST 27, 2014
Threats to Governor Are Not Public Record
The Ohio Supreme Court today denied a request from a central Ohio media outlet asking the court to order a state agency to release information about threats made against the governor.
Cleveland Judge Receives Public Reprimand

The Ohio Supreme Court has publicly reprimanded Peter J. Corrigan, a judge for the Cuyahoga County Court of Common Pleas, following his convictions for operating a vehicle under the influence of alcohol and impeding the roadway.
AUGUST 25, 2014
Eighth District: Drunk Man Who Punched Firefighter Loses Appeal
A man who said his felony assault conviction should have been dropped because he was drunk the night he punched a firefighter lost his appeal in the Eighth District.
Take a look at upcoming Ohio Supreme Court events and announcements for the week of August 25, 2014.
AUGUST 29, 2014
Two Honored for Judicial Excellence
Judge Sheila G. Farmer and Judge Walter H. Rice were honored Thursday as recipients of the 2014 Thomas J. Moyer Award for Judicial Excellence at the Ohio Judicial Conference Annual Meeting in Columbus.
AUGUST 28, 2014
Governor Kasich Appoints New Mahoning County Judge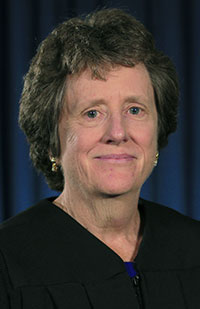 Gov. John Kasich appointed attorney Shirley J. Christian to the Mahoning County Court of Common Pleas. Her term begins October 2.
AUGUST 26, 2014
Cuyahoga County Judge Disqualified Pending Outcome of Felony Indictment
The Ohio Supreme Court issued an order today that Cuyahoga County Common Pleas Court Judge Lance T. Mason is disqualified from acting as a judge because of a five-count felony indictment.