Former U.S. Supreme Court Justice Named 'Great Ohioan'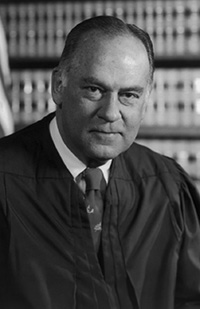 Late U.S. Supreme Court Justice Potter Stewart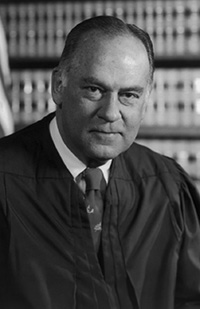 Late U.S. Supreme Court Justice Potter Stewart
The late U.S. Supreme Court Justice Potter Stewart has been named one of the "Great Ohioans."
Justice Stewart, professional golfer Jack Nicklaus, and industrialist and philanthropist John D. Rockefeller, are the 2016 honorees announced on Jan. 7 by the Capitol Square Review and Advisory Board and the Capitol Square Foundation. The three individuals were selected from nominations submitted by citizens and organizations throughout Ohio.
The Great Ohioan Award commemorates Ohioans who have played a significant role in an event or series of events of lasting significance in world, American, or Ohio history. To be selected for the Great Ohioan Award, the nominee must have resided in Ohio for a minimum of five years. In addition, at least 25 years must have passed since the event in which the nominee participated is being commemorated. Great Ohioan honorees and their achievements are archived in a permanent exhibit in the Ohio Statehouse Museum.
Justice Stewart served on the U.S. Supreme Court for 23 years. He was the son of James Garfield Stewart, a chief justice of the Supreme Court of Ohio, and Harriet Loomis Potter. In 1954, when Stewart was only 39, he was appointed to the U.S. Court of Appeals for the Sixth Circuit. President Dwight D. Eisenhower appointed him to the Supreme Court in 1958, where he served until his retirement in 1981. He died in Hanover, New Hampshire in 1985.