Barr Sworn in as New Meigs County Judge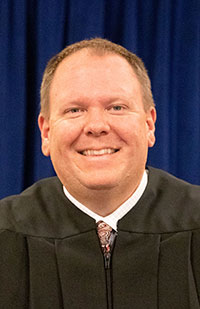 Judge Michael L. Barr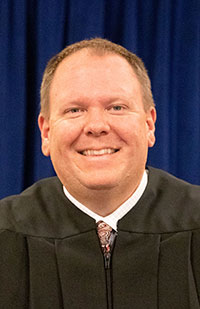 Judge Michael L. Barr
Judge Michael L. "Mick" Barr was sworn in today as the new Meigs County Court judge.
Judge Barr had been appointed acting judge by his predecessor and friend, former Meigs County Court Judge Steven L. Story in January 2017 when the former judge discovered he was ill. Judge Barr served in that position until the passing of Judge Story on June 16, 2018.
"Steve was a friend of mine," Judge Barr said. "He was also a mentor of mine. The fact that he asked me to sit as his acting judge during the 18 months in which he battled his illness was truly an honor to me."
Since Judge Story's death, the Ohio Supreme Court appointed retired and active judges to temporarily fill the role.
Judge Barr is in a unique position. He was elected to fill the empty seat Nov. 6, 2018, and two days later, Ohio Governor John R. Kasich appointed Judge Barr to fill the seat immediately, rather than wait until his term begins on Jan. 1, 2019.
Judge Barr received his bachelor's degree from Ohio University and his law degree from Capital Law School. In addition to his judicial duties on the part-time court, Judge Barr will remain a partner at Little, Sheets, and Barr in Pomeroy, where he practices law in state and federal courts.
He is a member of both the Ohio State and West Virginia bar associations. He also serves on the board of directors of the Meigs County Community Improvement Corporation.
Judge Barr resides in Racine with his wife, Danielle, and son, Nolan.