Governor Appoints Knox County Juvenile and Probate Judge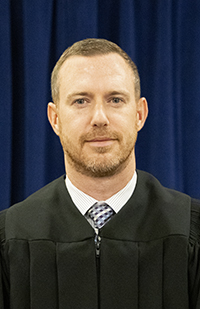 Judge Jay W. Nixon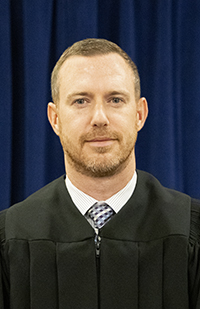 Judge Jay W. Nixon
Judge Jay W. Nixon was recently appointed as the new Knox County juvenile/probate judge.
Judge Nixon takes over for Judge Jennifer L. Springer, who retired. Before the appointment, Judge Nixon served as a magistrate for the Knox County Juvenile/Probate Court in Mount Vernon for three and a half years. Prior to that, he was an associate attorney with Zelkowitz, Barry, and Cullers.
"I was humbled, honored, and overwhelmed," Judge Nixon said of the appointment. "I was born and raised in Mount Vernon. I'm committed to serving Knox County and the residents, especially in light of the drug issues and the drug-related crimes. One of the best ways to attack that (problem) is from the juvenile court. Get to the kids before they get addicted. We have a drug court, and we educate them and support them before they are on heroin and meth. We do a good job of educating, and I hope that we can change the next generation."
Judge Nixon will assume office on Nov. 19, 2018, and must run in the November 2020 election to retain the seat for the full term commencing Feb. 9, 2021.
He is a member of the Ohio State Bar Association and Knox County bar association. In addition, he's the president of the Knox County community health center, the Knox County public health partnership, and the Knox County law library.
He received his bachelor's degree from Ohio University and his law degree from the University of Dayton School of Law.