Governor Appoints Montgomery County Juvenile Court Judge
Caption.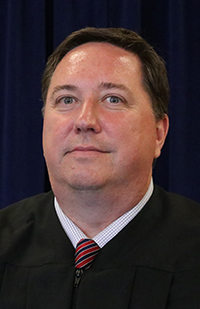 Jeffery S. Rezabek
Gov. John R. Kasich appointed Jeffery S. Rezabek to serve the unexpired term as a judge on the Montgomery County Juvenile Court. He will be sworn in on July 12, 2018.
Rezabek, who replaces Judge Nick Kuntz, who recently died, is running for election for the judicial seat's full-term, which begins Jan. 1, 2019.
Elected to the Ohio House of Representatives 43rd District in 2014, he served in private practice prior to his election. Before that, he served as a substitute magistrate for the Dayton Municipal Court from 2009 - 2012. He is a member of the Ohio and New York State bar associations and was admitted to the practice of law in Ohio on May 11, 1998.
Rezabek received his bachelor's degree and law degree from the University of Dayton. He resides in Dayton.