Drug Court Documentary Debuts Tonight on WOUB-TV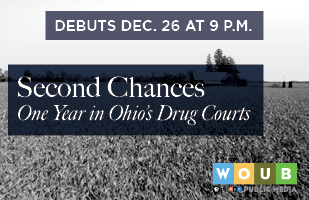 Caption.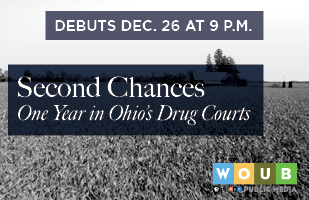 A documentary that traces the work of Ohio drug courts will make its television debut tonight, Dec. 26 at 9:00 p.m. on WOUB-TV.
"Second Chances: One Year in Ohio's Drug Courts" shows the complicated struggle of drug addiction and how courts play a crucial role in the recovery attempts of users, their families and communities.
The one-hour film was produced and edited by Anne Fife of Ohio Government Telecommunications under contract to the Ohio Supreme Court's Office of Public Information.
For television listings, click here.