Sixth District Appellate Judge Hears Supreme Court Case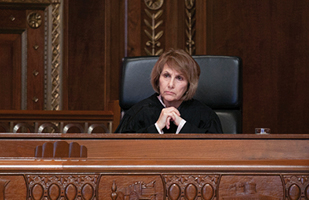 Sixth District Court of Appeals Judge Arlene Singer (file photo)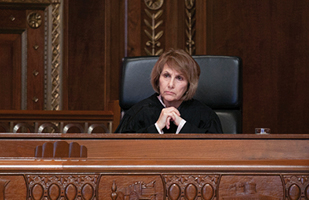 Sixth District Court of Appeals Judge Arlene Singer (file photo)
Sixth District Court of Appeals Judge Arlene Singer served as a visiting judge on the Ohio Supreme Court today to hear a case on whether out-of-state home monitoring services are subject to Ohio taxes.
Judge Singer sat in for Justice Judith L. French, who recused herself from Defender Security Company dba Defender Direct v. Joseph Testa (Jeffrey A. McClain), tax commissioner of Ohio, Case no. 2019-0531.
"It is always an honor to sit on the Supreme Court," Judge Singer said. "This time, it was particularly noteworthy because of the video session accommodation Chief Justice O'Conner implemented to keep everyone safe during this COV-19 pandemic. Thank you to the justices and the staff at the court for allowing me to safely participate."
Judge Singer was elected to the Sixth District in 2002 after serving 12 years on the Toledo Municipal Court.
She received her bachelor's degree and law degree from the University of Toledo.
The Sixth District Court of Appeals has its principal seat in Toledo and hears appeals from Erie, Fulton, Huron, Lucas, Ottawa, Sandusky, Williams, and Wood counties.