Court Upholds 1990 Conviction and Sentence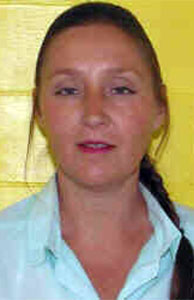 Inmate Sandra Griffin.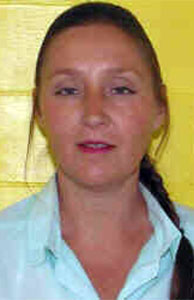 Inmate Sandra Griffin.
The Supreme Court of Ohio today instructed an appellate court to dismiss the appeal of a Coshocton woman convicted of complicity to commit murder and sentenced to life in prison in 1990.
Justice Sharon L. Kennedy, writing for the court's 4-3 majority, ordered the Fifth District Court of Appeals to dismiss Sandra Griffin's 2009 appeal from a new sentencing entry. The majority held that the original sentencing entry issued in 1990 was a final, appealable order, and the legal principle of res judicata bars Griffin from relitigating any issue that she raised or could have raised in a direct appeal.
In 1989, James Steurer Sr. was murdered in Coshocton County. Griffin was charged with complicity to commit that murder. The charges included a death-penalty specification. Griffin waived her right to be tried by a jury or by a three-judge panel in exchange for the state's agreement not to pursue a death sentence. The death-penalty specification, however, was not dismissed from the original indictment.
Griffin was found guilty and was sentenced to life in prison with the possibility of parole in 30 years. She appealed that conviction and sentence to the Fifth District. Both were affirmed.
Subsequent to that appeal, Griffin filed numerous challenges in federal court attacking her conviction and sentence. In 2008, the Ohio Supreme Court held in State v. Baker that a sentencing entry is a "single document" that must contain the guilt-phase findings and the sentence of the court. After Baker was issued, Griffin filed for, and the trial court without altering the original sentence issued, a new "single document" sentencing entry.
Griffin appealed again, arguing that since the original sentencing entry did not comply with Baker, the original appellate court lacked jurisdiction because there was no final, appealable order. The Fifth District agreed that in 1990, it had not had jurisdiction to hear Griffin's original appeal because of the lack of a final, appealable order under Baker. The appellate court also held that Griffin was entitled to reversal of her conviction pursuant to State v. Parker, a 2002 Ohio Supreme Court case holding that either a three-judge panel or a jury must hear a capital case, even if the state agrees not to seek the death penalty.
The state appealed, and the Ohio Supreme Court vacated the appellate court's judgment and sent the case back to the Fifth District to apply State v. Ketterer, a 2010 case that announced an exception to the Baker single-document rule for death-penalty cases. After considering Ketterer, the Fifth District determined that Ketterer did not apply and reimposed its earlier reversal of Griffin's convictions and its remand for a new trial.
The state appealed to the Ohio Supreme Court, which agreed to hear the case.
In today's opinion, Justice Kennedy noted that the law in 1990 distinguished between capital cases and those in which the death penalty could have been imposed. Outlining the history of the death penalty in Ohio beginning prior to statehood, Justice Kennedy traced the legal distinction between capital cases and death-penalty cases. Since Griffin could not have been sentenced to death, the law in Ohio at the time of Griffin's sentencing did not require death-penalty procedural protections, including adherence to the death-penalty sentencing statutes.
"[W]hen Griffin appealed, Ohio law provided that special procedural protections associated with a capital offense were required only when the death penalty could be imposed," Justice Kennedy wrote. "The court of appeals correctly assumed based on the law at the time that the trial court's sentencing entry was a final order. Therefore, the court of appeals had subject-matter jurisdiction to review Griffin's assignments of error. That this law may have changed a decade or more later does not justify our abandoning the law in place and the convictions based on it at the time of trial."
The majority held that the 1990 sentencing entry was a final, appealable order, so res judicata barred Griffin from filing a second appeal.
"[T]he sentencing entry issued in 1990 was a final, appealable order, and the 2009 resentencing entry issued pursuant to Baker was a nullity," Justice Kennedy concluded. "Res judicata precludes a litigant from using a resentencing entry issued pursuant to Baker to litigate an issue when that defendant has already litigated or could have litigated the issue on direct appeal."

Justice Kennedy stated that precedent and public policy demand that there be an end to litigation and that today's ruling stresses the importance of final judgments in cases.
The court's majority opinion was joined by Justices Paul E. Pfeifer, Terrence O'Donnell, and Judith L. French.
Chief Justice Maureen O'Connor and Justices Judith Ann Lanzinger and William M. O'Neill dissented in an opinion written by Justice Lanzinger.
In her dissent, Justice Lanzinger reasoned that because the death-penalty specification was never removed from Griffin's indictment, the case was still a capital case and entitled to the protection of capital procedures.
"An indictment must be amended to remove the death-penalty specification, so that the defendant is no longer 'charged' with an offense punishable by death, for a case to become noncapital," she wrote.
"[W]e required trial courts to strictly follow capital procedures regardless of whether death could be imposed. For instance, in Parker we held that a defendant who waives a jury trial must have the case heard and decided by a three-judge panel even if the state agrees that it will not seek the death penalty."
In addition, she noted that no sentencing opinion was ever filed in this case as required by statute, so she would hold there was no final order that could be appealed.
"Because the judgment in a capital case is not final until the sentencing opinion is filed …, Griffin's appeal was never finalized, and res judicata cannot apply," she explained.
Justice Lanzinger criticized the majority because it "unjustifiably refuses to acknowledge this court's more recent decisions and unduly limits the review of cases to those decided by 1990. The general rule in Ohio is that a court decision applies retrospectively unless a party has contract rights or vested rights under a prior decision."
Justice Lanzinger concluded: "There is no denying that Griffin was charged with a capital offense. Contrary to the majority opinion, this fact alone does control whether a trial court is required to follow capital trial and sentencing procedures. Because a sentencing opinion is required in a capital case, Griffin has never had a final, appealable order."
She stated that she would affirm the appeals court's decision to vacate Griffin's sentence and return the case to the trial court.
2011-0818. State v. Griffin, Slip Opinion No. 2013-Ohio-5481.

View oral argument video of this case.
Please note: Opinion summaries are prepared by the Office of Public Information for the general public and news media. Opinion summaries are not prepared for every opinion, but only for noteworthy cases. Opinion summaries are not to be considered as official headnotes or syllabi of court opinions. The full text of this and other court opinions are available online.

PDF files may be viewed, printed, and searched using the free
Acrobat
®
Reader
Acrobat Reader is a trademark of Adobe Systems Incorporated.