Southern Ohio Judge Receives Public Reprimand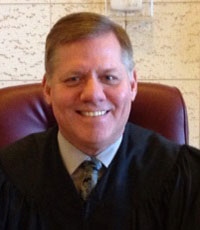 Scioto County Court of Common Pleas Judge William T. Marshall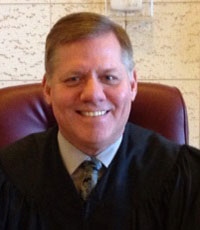 Scioto County Court of Common Pleas Judge William T. Marshall
Judge William T. Marshall of the Scioto County Common Pleas Court in Portsmouth was publicly reprimanded today by the Ohio Supreme Court for driving while intoxicated.
In January 2013, Judge Marshall hit an embankment and overturned his vehicle. He pled guilty two months later to operating a motor vehicle while intoxicated. The trial court sentenced him to 90 days in jail, with 87 days suspended, and probation, plus a $550 fine and court costs.
The Disciplinary Counsel, which filed the charges in the case, and Judge Marshall agreed that his conduct damaged public confidence in the judiciary's integrity, violating judicial conduct rules. They also agreed to certain facts and the proposed sanction of a public reprimand. The state's disciplinary board adopted the findings and recommended punishment.
The Ohio Supreme Court approved the board's conclusions and the public reprimand in a unanimous, per curiam opinion.
2014-1383. Disciplinary Counsel v. Marshall, Slip Opinion No. 2015-Ohio-1187.
Please note: Opinion summaries are prepared by the Office of Public Information for the general public and news media. Opinion summaries are not prepared for every opinion, but only for noteworthy cases. Opinion summaries are not to be considered as official headnotes or syllabi of court opinions. The full text of this and other court opinions are available online.

PDF files may be viewed, printed, and searched using the free
Acrobat
®
Reader
Acrobat Reader is a trademark of Adobe Systems Incorporated.