Cleveland Court Administrator Wins National Award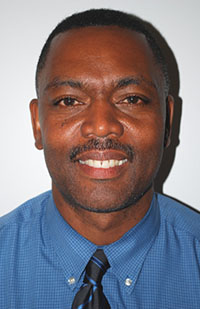 Russell Brown III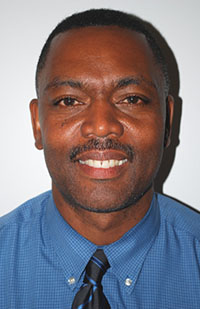 Russell Brown III
The Institute for Court Management (ICM) recently awarded Cleveland Municipal Court Administrator Russell Brown III with the 2015 Warren E. Burger Award. The award recognizes an individual who has significantly improved the administration of state courts.
The award honors the late U.S. Supreme Court chief justice, who helped create the National Center for State Courts (NCSC) and its ICM to improve judicial administration through leadership and service to state courts.
Brown thanked his staff and the leadership at Cleveland Municipal Court as well as the NCSC staff and the Ohio Supreme Court.
"All of the effort and strides that I have made in court administration have been specifically for the advancement of fair and impartial justice, our local and state courts, and on behalf of the communities and the people whom we serve," Brown said.
Cleveland Municipal Court Administrative Judge Ronald B. Adrine said the award couldn't have gone to a better person.
"We are extremely pleased that the National Center for State Courts is recognizing and sharing with the world what we here in Cleveland already knew," Judge Adrine said. "Russell Brown is a visionary leader and an exceptional administrator. He excels in working with people of all stripes and in getting things done. His work ethic is unequaled, and we feel particularly blessed that he chooses to share his skillset with us."
Brown is a certified court manager and a 2006 fellow with ICM. He also teaches a leadership course conducted by ICM and the Ohio Judicial College. Brown is a past president of the Ohio Association for Court Administration and a member of the National Association for Court Management. He joined the Cleveland Municipal Court as a magistrate and mediation coordinator in 1997. Brown was also an assistant city prosecutor in Cleveland and an assistant director of law. Brown received his undergraduate degree from the School of Business at Kent State University and law degree from Case Western Reserve University School of Law.