Ohio Law Changes Today for Judicial Emergencies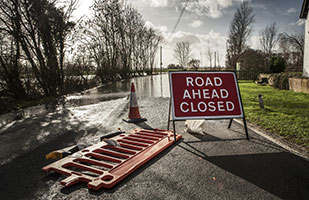 Changes to Ohio law were made after a string of weather-related emergencies at courthouses.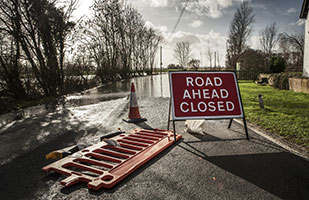 Changes to Ohio law were made after a string of weather-related emergencies at courthouses.
Updates to Ohio law go into effect today to help local courts that must temporarily relocate outside their territorial jurisdiction during emergencies.
The legislative changes are part of a package of proposals recommended by the Supreme Court Advisory Committee on Court Security after a string of emergency-related events at courthouses called into question whether current Ohio law and court rules adequately addressed the issue.
Courts will now have specific authority and direction for temporarily relocating outside of the court's territorial jurisdiction during a disaster, civil disorder, or any extraordinary circumstance that interrupts operation of the court.
The legislature-approved changes to R.C. 1901.028, 1907.04, 2301.04, 2501.20, and 2901.12 that take effect today include:
The administrative judge of the court or division is permitted to issue an order authorizing the court or division to operate at a temporary location either inside or outside its territorial jurisdiction.
While the court or division operates at the temporary location, it continues to have its normal territorial jurisdiction and has jurisdiction to hear actions and conduct proceedings the same as if it were operating within its territorial jurisdiction.
The changes were part of H.B. 240 that was approved by legislators and signed by the governor in December 2014. As a companion piece to the legislation, the Supreme Court approved the advisory committee's recommendations to amend Rule 14 of the Rules of Superintendence for the Courts of Ohio. The rule changes took effect Jan. 1 and address the authority of the chief justice during a judicial emergency.

PDF files may be viewed, printed, and searched using the free
Acrobat
®
Reader
Acrobat Reader is a trademark of Adobe Systems Incorporated.