Sixth District Appeals Court Releases App for Smartphones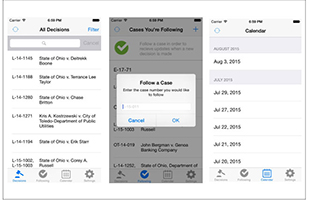 New App features court decisions and oral argument calendar.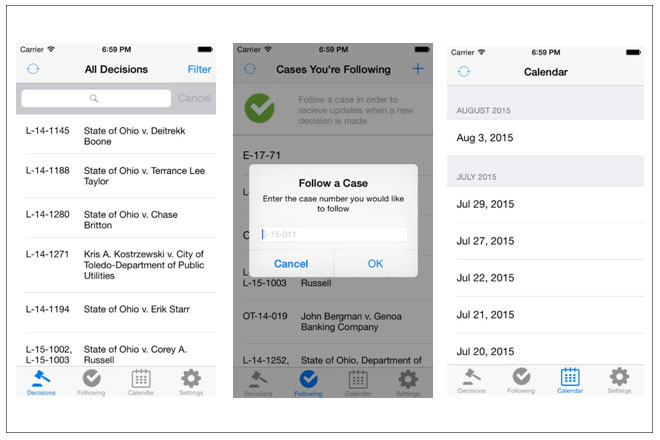 New App features court decisions and oral argument calendar.
The Sixth District Court of Appeals has its own app for the iPhone and Android to enhance access to justice in the court.
The Ohio Sixth District Court of Appeals app allows users to follow court decisions and view the court's oral argument calendar on their smartphones. The public can also receive notifications when new decisions are released or the calendar is updated. All cases posted on the court website are searchable in the app.
Court Administrator Jason Hill said the judges "wanted to be proactive in notifying interested members of the public, bar, and media about developments and news" in the Sixth District. He believes the court is among the first to implement such technology.
"I am hopeful that the public sees this as an example of our court's commitment to better serve our customers by adapting to changes in technology and to be proactive in delivering information to the public at large and the practicing bar, Hill said. "I think there are many ways for the court to use this technology that we are only initially touching upon."
The free app is available on both the Apple App Store and the Android Market.