Ohio Supreme Court Transportation Grant Applications Available Tomorrow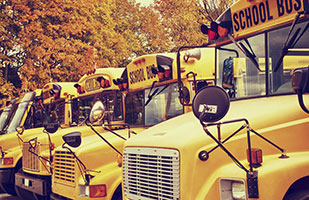 Transportation grant applications available tomorrow.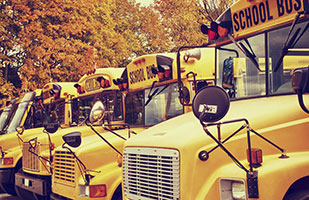 Transportation grant applications available tomorrow.
Ohio schools are invited to apply for a transportation grant to visit the Thomas J. Moyer Ohio Judicial Center.
The grants help schools defray costs to visit the Ohio Supreme Court and its Visitor Education Center from October 2015 through June 2016. The Thomas J. Moyer Ohio Judicial Center Foundation is providing nearly $20,000 for the transportation grants.
The Visitor Education Center offers students – fourth grade and above – an inside look at Ohio courts. School tours include student participation in a mock trial and a courtroom visit featuring artwork that portrays the state's history, culture, and commerce.
All Ohio schools receiving state funds are welcome to apply for a grant that range from $220 to $440 based on the distance from the school to the Moyer Judicial Center. They will be awarded based on the percentage of students enrolled in the free and reduced lunch program as reported by the Ohio Department of Education. Schools will be reimbursed after the field trip.
Teachers or administrators can submit an online application between Sept. 17 and Oct. 9, 2015. Only online applications will be accepted.
Financially strapped Ohio schools have received 180 grants totaling more than $56,000 since the transportation grant program began in 2011.
The non-profit foundation was created for the charitable and educational public purposes of preserving the artistic, architectural, and historic integrity of the Moyer Judicial Center.
For more information please email courttours@sc.ohio.gov or call 614.387.9223.