UPL Board Elects Officers for 2017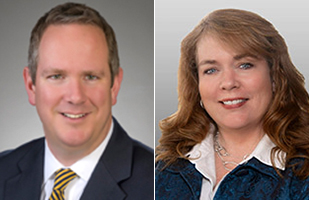 From left: Leo M. Spellacy Jr. and Renisa Dorner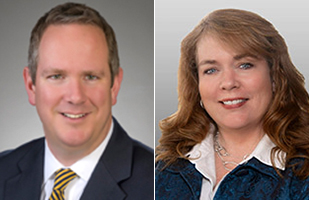 From left: Leo M. Spellacy Jr. and Renisa Dorner
The Ohio Supreme Court board that investigates the unauthorized practice of law has elected its leadership for next year.
Leo M. Spellacy Jr., partner at Porter, Wright, Morris & Arthur in Cleveland, will serve as chair of the Board on the Unauthorized Practice of Law while Renisa Dorner, a labor/employment lawyer at Spengler Nathanson in Toledo, will be vice chair. Spellacy moves up after serving as vice chair in 2016 and 2015.
Robert V. Morris II, administrative magistrate at Franklin County Probate Court, concluded his service as chair for the past two years. The board bid farewell to outgoing members Ben Espy, Randy Solomon, and F. Scott O'Donnell, who each served two terms.
Established by Rule VII of the Supreme Court Rules for the Government of the Bar of Ohio, the board consists of 13 members who are appointed to three-year terms by the Supreme Court. The board conducts hearings, preserves the record, and makes findings and recommendations to the Court in cases involving the alleged unauthorized practice of law.
The board is also authorized to issue informal, nonbinding advisory opinions on matters concerning the unauthorized practice of law.