2016 Dispute Resolution Education Trainings and Roundtables Schedule Available
Ohio Supreme Court Hires New Dispute Resolution Manager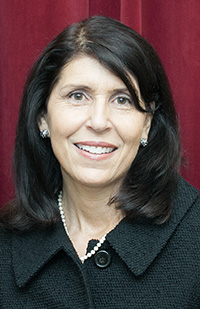 Catherine Geyer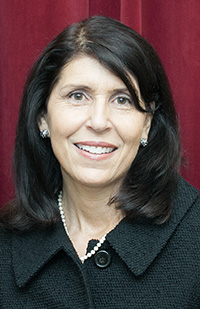 Catherine Geyer
The 2016 Dispute Resolution Education Trainings and Roundtables schedule is now available online. The Ohio Supreme Court is offering sessions on basic mediation, domestic abuse issues, specialized divorce and family mediation, parenting coordination, and advanced mediation.
According to the Rules of Superintendence for the Courts of Ohio, court-connected mediators have to complete at least 12 hours of basic mediation training followed by 40 hours of specialized family or divorce mediation training as approved by the Supreme Court's Dispute Resolution Section. Other trainings are required for specialized mediation and parenting coordinators.
Catherine Geyer, the Court's Dispute Resolution Section manager, said many Ohioans, who have limited interaction with the judicial system, don't know about court resources they have at their disposal.
"For example, parties involved in family disputes surrounding their parental rights and responsibilities may not know that if they go to a court that is using parenting coordination as a form of dispute resolution, the judge may assign their case to a professional who is trained not only with mediation skills but also is skilled in educating parties how to navigate and communicate with each other to prevent and resolve future disputes without court intervention," Geyer said.
Geyer said courts are using mediation more frequently to settle disputes.
"Having training consistent with the rules assures that courts will continue to provide fair, impartial, and speedy resolution of cases in a way that maintains the confidence of the people," Geyer said.
Ohio courts have used mediation since the 1970s and the Buckeye state has helped develop national standards for court-connected mediation programs.
"Ohio is a leader in innovation for court-connected dispute resolution," Chief Justice Maureen O'Connor said. "Courts across the state are ready to help Ohioans with mediation to settle disputes."
Geyer started at the Court last week and, in this position, will work in conjunction with the Commission on Dispute Resolution to oversee and promote statewide rules and standards concerning dispute resolution programs.  She will also help to foster innovative dispute resolution services to Ohio courts with trainings for judges, court personnel, and dispute resolution professionals, and will provide mediation for Supreme Court and Court of Claims litigants and Ohio public officials.
Before she came to the Court, Geyer served as a court-connected and private mediator of civil litigation across Ohio and as a faculty member of the Mediation College for the Claims and Litigation Management Alliance. Geyer has also served as a private practice attorney.