Former Judge Who Mediated NFL Settlement in Concussion Cases to Keynote Ohio Dispute Resolution Conference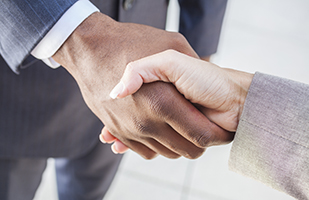 Registration is open for the Ohio Supreme Court's first statewide conference on dispute resolution.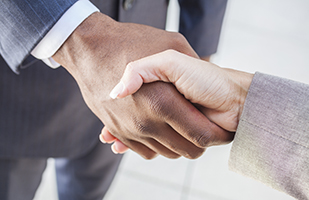 Registration is open for the Ohio Supreme Court's first statewide conference on dispute resolution.
A former district court judge and U.S. attorney made headlines a few years ago when he served as the court-appointed mediator in a settlement between the NFL and 4,500 retired players over alleged concussion-related brain injuries.
Layn Phillips spent two months going back and forth between the parties to help find a resolution acceptable to both sides. The $765-million settlement Phillips presented to the judge in the case was designed to resolve thousands of potential individual lawsuits, pay players some medical costs for certain cognitive impairments, and create a research and education fund on concussions.
It's just one example of how dispute resolution can settle difficult conflicts, and save the substantial time and money that are associated with longer trials. Phillips will talk about his experience in the high-profile NFL mediation at the Ohio Supreme Court's first statewide conference on dispute resolution on March 13, 2018. Registration for the conference officially opens today.
Conference to Delve into Problem-Solving Power of Dispute Resolution
The conference will feature 40 breakout sessions with national and state experts and court representatives sharing dispute resolution ideas and initiatives.
Staff from the Franklin County Municipal Court will demonstrate their online dispute resolution program, which won an innovative court practices award this year from the Ohio State Bar Association. Other sessions will identify how dispute resolution is helping address an array of issues, such as the opioid crisis, truancy, public records disputes, child support enforcement, and eldercare conflicts, and how courts are using the approach in all of these areas and more, from landlord-tenant cases to civil protection orders.
Prominent Lunch Speakers Will Focus on Civil Litigation
During lunch, attendees will hear from distinguished panelists who will explore conflict resolution options in the civil justice arena. Nancy Hardin Rogers, professor emeritus and former dean of the Ohio State University Moritz College of Law and former Ohio attorney general, will lead a discussion with several experts, including Phillips; Tom Stipanowich, associate dean of the top-ranked Straus Institute for Dispute Resolution at Pepperdine University School of Law; and Ben Davis, University of Toledo College of Law professor and chair of the American Bar Association's Alternative Dispute Resolution Section.
The location for the one-day event is the Ohio Union on the Ohio State University campus in Columbus.
Dispute Resolution Conference Hosts
The conference is hosted by the Ohio Supreme Court's Commission on Dispute Resolution and Dispute Resolution Section. The section promotes statewide rules and uniform standards concerning dispute resolution programs; develops and delivers innovative dispute resolution services to Ohio courts and sponsors training programs for judges, court personnel, and dispute resolution professionals; and provides mediation for Supreme Court litigants, Ohio Court of Claims litigants, and Ohio public officials. The commission advises the Court and its staff on these activities.