U.S. Army Colonel Hagler Named Administrative Director of the Supreme Court of Ohio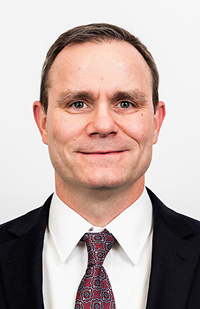 U.S. Army Colonel Jeffrey Hagler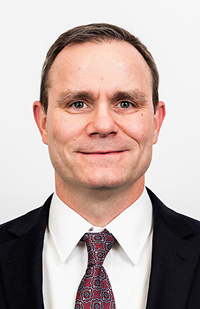 U.S. Army Colonel Jeffrey Hagler
Ohio Supreme Court Chief Justice Maureen O'Connor announced today the selection of U.S. Army Colonel Jeffrey C. Hagler as the Court's next administrative director.
Colonel Hagler, an Ohio native, currently serves as a judge with the U.S. Army Court of Criminal Appeals in Fort Belvoir, Virginia, which conducts appellate reviews of Army court-martial convictions.
He will replace Michael L. Buenger, who left in September to become executive vice president of operations at the National Center for State Courts in Williamsburg, Virginia. Deputy Administrative Director Stephanie E. Hess has been in charge of administration while the Court conducted its director search.
"Our search to fill this critical position brought many fine candidates to our attention. Colonel Hagler's impressive experience as a lawyer and administrator, coupled with a career of proven leadership, parallels what we had hoped to find in an administrative director. Along with all of the justices and staff, I am looking forward to his arrival," Chief Justice O'Connor said.
"The Supreme Court's staff work on behalf of Ohio's 383 courts, 721 judges and local staffs in our 88 counties has been growing exponentially, especially in the past decade," Chief Justice O'Connor said, citing access to justice issues and specialized dockets, such as drug courts.
"As courts are forced to do more and more in their communities, the Supreme Court has increased the support that it provides to the local courts. Colonel Hagler's life-long dedication to tackling problems and leading staff in new directions was central to this Court's decision to appoint him," she said, citing also his experience in policy and legislative matters.
Colonel Hagler, 51, will join the Court in July following his retirement from the Army.
A graduate of the U.S. Military Academy at West Point, he earned his law degree from the University of Texas School of Law in Austin and is a licensed attorney in Texas.
Prior to his current appellate position, Colonel Hagler was the primary legal adviser to the commander of the 18th Airborne Corps and to Fort Bragg, North Carolina, the most populous military installation in the United States.  From 2015 to 2016, he deployed as the primary legal adviser for Operation Inherent Resolve, the 70-nation counter-ISIS campaign in Iraq, Syria and Kuwait.
Colonel Hagler also worked in several legal and legislative positions at the Pentagon; served in Afghanistan, where he managed rule-of-law initiatives, among many duties; and worked as a professor of criminal law at the U.S. Army Judge Advocate General's Legal Center and School in Charlottesville, Virginia.
He is a native of Greene County, Ohio, where his father Judge Robert A. Hagler, served as probate judge in Xenia until his retirement in 2013.