Supreme Court Approves New Disciplinary Counsel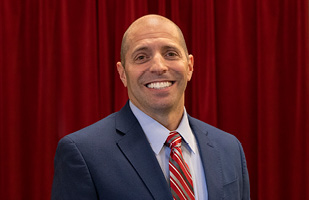 Joseph M. Caligiuri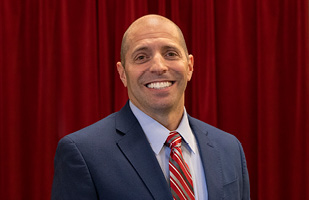 Joseph M. Caligiuri
The Ohio Board of Professional Conduct has appointed Joseph M. Caligiuri as disciplinary counsel for the state of Ohio. The Supreme Court announced approval of the appointment today.
Caligiuri is appointed to a four-year term of office, effective Oct. 27. He replaces Scott J. Drexel, who has served as disciplinary counsel since October 2013 and who declined to seek a new, four-year term. Caligiuri is the seventh person to serve full-time as disciplinary counsel since the position was established by the Supreme Court in 1977.
Caligiuri has worked in the Office of Disciplinary Counsel since 2002 and has served as chief assistant in the office since October 2012. Caligiuri is president of the Association of Judicial Disciplinary Counsel, a national organization that promotes the integrity and effectiveness of state judicial disciplinary agencies. For the past 11 years, he has been an adjunct professor of law in professional responsibility at the Ohio State University Moritz College of Law. Prior to joining the Office of Disciplinary Counsel, Caligiuri worked for more than three years as an assistant district attorney in Buffalo, New York.
The Office of Disciplinary Counsel investigates allegations of ethical misconduct against Ohio lawyers and judges and prosecutes formal complaints before the Board of Professional Conduct. The office also provides training to local certified grievance committees and participates in continuing education activities for lawyers and judges.
Rule V of the Supreme Court Rules for the Government of the Bar of Ohio vests responsibility for appointing disciplinary counsel with the Board of Professional Conduct. The board's appointment is subject to approval by the Supreme Court.
"It is a great honor and privilege to be selected as the state's next disciplinary counsel," Caligiuri said. "The Office of Disciplinary Counsel performs a vital function in protecting the public from the few lawyers and judges whose actions reflect poorly upon the legal profession and promotes, through education and outreach, the highest standards of ethics and professionalism. As disciplinary counsel, I will strive to ensure that our office approaches each task efficiently and with the utmost integrity, respect, and fairness."
"The Board of Professional Conduct is pleased to name Joe Caligiuri as Ohio's Disciplinary Counsel," said Judge John W. Wise, chair of the Board of Professional Conduct and a judge on the Fifth District Court of Appeals. "Joe has a reputation for fairness, professionalism, and collegiality, and his experience in the Ohio disciplinary process is unparalleled."
Caligiuri was selected from among 18 applicants for the position. The board's seven-member search committee was chaired by Toledo lawyer Patricia A. Wise.