Board of Professional Conduct Elects Leadership for 2020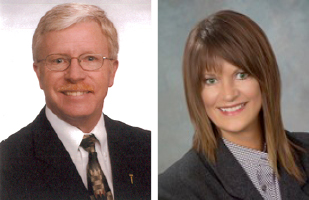 Caption.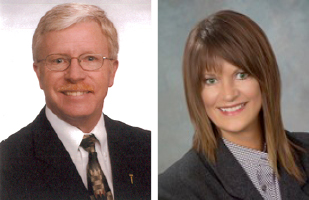 Ohio Board of Professional Conduct Chairman John J. Wise and Vice Chair Patricia A. Wise.
The Ohio Board of Professional Conduct today announced the re-election of Judge John W. Wise as chairman and attorney Patricia A. Wise as vice chair. Judge Wise and Ms. Wise will continue to serve in their respective positions through Dec. 31, 2020.
Commissioner John Wise, from Canton, has served on the board since 2013. During his tenure, he has chaired and served on many hearing panels and chaired one of the board's two probable cause panels. Judge Wise sits on the Fifth District Court of Appeals, where he has served since 1994. He is a graduate of Bowling Green State University and the Ohio Northern University School of Law.
Commissioner Patricia Wise has served on the Board since 2014, and recently was reappointed to her third term on the Board. Commissioner Patricia Wise has chaired the Budget and Personnel Committee and, in 2019, chaired a Board committee responsible for identifying and recommending a new disciplinary counsel for the state of Ohio. She is a partner with the Toledo firm of Spengler Nathanson, where her practice focuses on labor and employment law. She is a graduate of Bowling Green State University and received her law degree from the University of Toledo College of Law.
Judge Wise and Ms. Wise are not related.
By rule, a commissioner may serve a maximum of two years in the position of chair or vice chair.
The Board of Professional Conduct consists of 28 volunteer members appointed by the justices of the Ohio Supreme Court. The board conducts hearings involving allegations of ethical violations by Ohio lawyers and judges and recommends discipline for professional misconduct. The board also engages in education and outreach activities intended to promote compliance with legal ethics rules and bring greater transparency to the disciplinary process.