Court Unveils Interactive Tracking Tool to Monitor Caseloads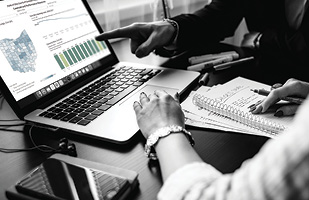 Caption.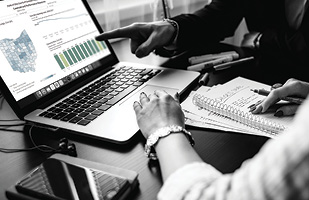 A new interactive data dashboard helps users track court statistics statewide.
The Ohio Supreme Court recently unveiled an interactive, real-time data dashboard for use by each trial court in the state. The web tool provides information on the types of cases that come into courts and the level of efficiency in managing those cases.
Each judge in Ohio provides statistics to the Supreme Court on a monthly basis, or in the case of probate courts, a quarterly basis. The new dashboard tool provides real-time data so statistical information about Ohio's courts can be easily accessed.
The data dashboard enables courts to look at recent trends in court statistics and identify any areas that may need further attention. It also provides more transparency for the public and the media.
"We are excited to offer the interactive data dashboard as a way to help inform both judicial officers and the public of the work being done in Ohio's trial courts," said Tasha Ruth, manager of the Case Management Section of the Supreme Court.
To access the tool, users click on an icon to select a court type. Users can view the data for all courts statewide, or select a specific county or court by using the dropdown filter controls.
Users who need help navigating the system can find more information on the Frequently Asked Questions link.