Supreme Court Hires Reporter of Decisions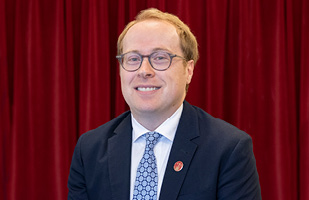 Douglas M. Nelson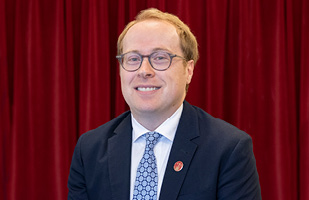 Douglas M. Nelson
The Ohio Supreme Court recently voted to hire Douglas M. Nelson as its new Reporter of Decisions.
Nelson, who joined the Supreme Court in 2015, served as an assistant reporter before assuming this role. As an assistant reporter, he edited drafts of opinions and oversaw the preparation and posting of case announcements and administrative actions to the Court's website.
In his new position, Nelson will lead the Reporter's Office, which is responsible for editing, reporting, and overseeing the print publication of the Supreme Court's opinions, rulings on motions, miscellaneous orders, and rule amendments. The Reporter's Office also publishes on the Supreme Court's website the opinions of the Supreme Court, the Courts of Appeals, and the Ohio Court of Claims. As the Reporter of Decisions, Nelson will also attend the Supreme Court's conferences and manage the process of reporting the justices' votes in individual cases.
Article IV, Section 2(C) of the Ohio Constitution requires the Supreme Court to report all of its decisions.
Nelson said he's excited to work more closely with the justices and to help maintain and enhance the standard of excellence that the Court has come to expect from his talented colleagues.
"It's a great honor and a tremendous opportunity," Nelson said. "I'm looking forward to seeing decision-making up close during conferences and taking on the challenge of managing the reporting process in expedited cases. I'm extremely fortunate to have the chance to serve the Court in this unique position."
Before joining the Court, Nelson worked in the military justice system, first as a staff attorney at the U.S. Court of Appeals for the Armed Forces, then as an attorney-adviser at the Department of Defense. He previously served as a law clerk for Justice Sandra Schultz Newman and Chief Justice Ronald D. Castille at the Pennsylvania Supreme Court.
Nelson graduated from Baldwin-Wallace College with a bachelor's degree in political science, Spanish, and international studies. He received his law degree from the University of Michigan.