Transportation Grants Available for Field Trips to Court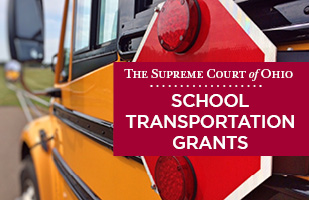 Grants available to help offset fieldtrip costs to court.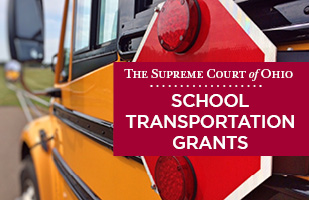 Grants available to help offset fieldtrip costs to court.
The Ohio Supreme Court is accepting applications for transportation grants to help schools offset costs to visit the Thomas J. Moyer Ohio Judicial Center.
The Supreme Court's Civic Education Section will accept online applications from teachers or administrators through Sept. 27. The grants will be applied for those who visit through June 2020.
All Ohio schools that receive state funds are eligible to apply for a grant, which will be awarded to schools with the highest percentage of students enrolled in the free and reduced lunch program as reported by the Ohio Department of Education.
The Court is providing nearly $20,000 for the grants. The grant amount will be based on the one-way distance from the school to the Moyer Judicial Center at 65 S. Front Street in downtown Columbus. The breakdown for the three funding categories is:
Less than 50 miles - $220
51 to 100 miles - $330
101 or more miles - $440.
The grants are for classes in fourth grade and above. This is the ninth school year that grants have been provided to visit the Moyer Judicial Center.
The Visitor Education Center features interactive exhibits where students can learn more about the judicial system through a fun, hands-on approach. Students also tour the historic Supreme Court courtroom.
For more information, please visit the Court's website or email the Visitor Education Center at courttours@sc.ohio.gov or call 614.387.9223.