Background Checks
The accurate reporting of arrests and court decisions into a statewide database encompasses a maze of mandates across state law. Hundreds of local courts and law enforcement agencies are navigating the maze and refining their reporting efforts while submitting tens of thousands of reports every month for background checks to protect Ohioans.
Ohio law mandates that local courts report case information to the state Bureau of Criminal Investigation (BCI) for a database of criminal histories. One of the database's essential ingredients is the formal decisions, or dispositions, that courts make in cases. Another is fingerprints, which are primarily a responsibility of law enforcement, although courts have a role.
The information in the BCI database is utilized in background checks that affect people's lives in important ways. Whether a person can obtain employment or be licensed in certain professions is dependent upon background checks. They also control whether someone can volunteer, adopt a child, secure a permit to carry a concealed weapon, or purchase a gun, among numerous other things.
If a court's disposition – its determination in a case – isn't entered into the BCI database, background check delays can occur, or someone who shouldn't be cleared for employment, a license, or an activity can get a green light when they should be disqualified.
A court's decision in a case also underpins other actions in the justice system – such as what a prosecutor can charge based on prior offenses, what sentence a judge may impose, and what rehabilitation is possible.
Tens of Thousands of Dispositions and Arrests Submitted Monthly
BCI handles a staggering influx of justice data for background checks: For the last two years, courts sent an average of 30,000 dispositions to the agency each month, and law enforcement submitted nearly 20,000 monthly arrest reports. Reports funnel into BCI each day from 350 Ohio courts – decisions in criminal cases, as well as court rulings on mental health evaluations, treatment, hospitalizations, and other mental health issues. It's a complex process with a lot of details to track.
"Sorting out and maintaining these histories statewide is such a complicated process that it requires local courts and law enforcement to build effective reporting systems on their ends," said Stephanie Nelson, director of the Office of Court Services for the Ohio Supreme Court. "Law enforcement, courts, and clerks have continued to improve their reporting to ensure that all of the needed case information flows to BCI."
"The Supreme Court has taken a collaborative approach – working with the FBI, state attorney general, and governor's office, as well as many other local and state justice partners, to help ensure accurate reporting," said Chief Justice Maureen O'Connor. "But getting it done right on a consistent basis remains a work in progress. It will be very difficult to reach the optimum performance level, but it is not a bridge too far. This can be done and, by law, it must be done."
Courts Need to Know What Must Be Reported
Every court and clerk of court's office must understand which dispositions are required to be reported to BCI, which is overseen by the Ohio Attorney General's Office. Fortunately, BCI and the Supreme Court have been expanding their resources to assist. At the basic level, BCI states that courts must report the outcome of all cases in which any adult or juvenile was arrested, regardless of the resolution.
State law requires court clerks to report to BCI all cases in their court that involve charges of felonies or an extensive list of misdemeanors. Among the many reportable misdemeanors are public indecency, arson, domestic violence, illegally carrying a concealed weapon, drug possession, and inciting to violence.
Certain misdemeanor offenses escalate to a felony on a second offense – and the felonies may have certain restrictions tied to them. It's absolutely crucial that dispositions in these cases are reported to BCI, so that law enforcement and prosecutors are aware of prior convictions. Animal cruelty, vehicular homicide, patient abuse or neglect, gambling, telecommunications harassment, endangering children, operating a vehicle while drunk or on drugs, and domestic violence are only a few that fall into this category of misdemeanors that escalate to a felony if there's a second offense.
That's just the start of the reporting requirements in state law (see sidebar). Courts rely on training and technology to steer correctly through the maze of reportable offenses.
"It's important for the whole court to know which violations must be reported so that we can work together to ensure fingerprints are ordered and dispositions get sent to BCI properly," said Andrea White, who was clerk of courts for Kettering Municipal Court for 17 years.
Training Is One Key; Tech Is Another
To try to ensure accurate reporting from their court, White and her staff studied state law and the materials offered by the Supreme Court and BCI. They watched webinars, and they contacted BCI directly with questions.
"We made sure everyone on staff had the education and knowledge on the requirements and processes," White said. "If everyone is on the same page, then you'll be effective."
BCI permits courts to submit case dispositions either electronically – directly to BCI or through the Ohio Courts Network (maintained by the Ohio Supreme Court) – or by U.S. mail. Fifty-seven courts currently report their dispositions in criminal cases to BCI through the Ohio Courts Network. Regardless of the preferred method, clerks of courts must report dispositions in criminal cases weekly.
For courts with ample technology resources, correct electronic reporting depends in part on a good case management system (CMS). White said she and her colleagues reviewed the municipal court's CMS recently to verify that the offenses that need to be reported from Kettering to BCI were properly coded for accurate reporting.
"If you're reporting electronically, which most courts now are, you need to make sure your CMS is programmed correctly to report all the right violations in the required timeframe," White stresses, noting that the clerk's office submits its court's dispositions nightly to the Ohio Courts Network, which transfers the data to BCI each week.
At the Summit County Clerk of Courts, the staff recognized they needed a "more robust" CMS in the early 2000s. Clerk of Court Sandra Kurt said they have a programmer who assisted, allowing them to customize their CMS, "constructing exactly what we need."
Scott Feeney, the clerk's chief deputy, points out that tailoring may be necessary depending on the type of CMS used.
"Courts that go with an out-of-the-box system often need a component that interfaces with that system for correct reporting to BCI," he said. "Set up your CMS in the best way that works for your office."
Summit County also put backups in place. As an example, Feeney explains that the clerk's office uploads the court's dispositions each week to BCI, which returns a report with errors flagged. Three employees in the clerk's office review those cases and resubmit. Those steps create layers of cross-checking, he said.
Tina Swearingen, criminal division office manager for the clerk, adds that seven employees are cross-trained on the reporting process and have step-by-step guides at their desks.
Criminal Case Reporting Depends on Fingerprints
White explains that breakdowns occur in BCI's criminal history database when the legal system's different players – specifically, law enforcement and courts – report information to BCI inconsistently. Success depends on the players working together as a team, she said.
"Everyone needs to understand their roles and responsibilities, know what's needed, and put the right systems and technology in place," White said.
It starts with the fingerprints.
"Judges and court staff need to know which violations require fingerprinting," said Melissa Henson, Kettering Municipal Court's traffic and criminal supervisor.
A court's ability to upload a disposition in a case into the BCI database depends on whether law enforcement has fingerprinted the person and whether the court includes a tracking number that is associated with every set of fingerprints. If these steps are missed, the court disposition in the connected case won't upload to BCI.
Sheriffs, police chiefs, and those in charge of various correctional facilities have a duty to capture fingerprints in specific circumstances spelled out in the Ohio Revised Code. Sheriffs and police chiefs are required to immediately fingerprint all adults arrested for a felony or for certain misdemeanors, including escalating misdemeanors, and also to immediately fingerprint juveniles who are arrested or taken into custody for a suspected felony or violent offense.
After taking someone's fingerprints, law enforcement is required by statute to submit them to BCI on forms that BCI supplies. The forms assign an "ITN," or incident tracking number, to each set of fingerprints. In Kettering, the municipal court's case management system is programmed to produce a daily list of cases from the court's schedule that are missing the ITN number and still need fingerprints. The court's judges will then order those defendants to get fingerprinted. The ITN is pivotal because it links the court's disposition with the corresponding arrest, complaint, or indictment in the BCI background check database. Without the ITN, the court disposition and the corresponding arrest, complaint, or indictment don't get connected.
"The key to background checks working is for everyone who needs fingerprinting to be fingerprinted so that their dispositions will load into the criminal background check system," White said.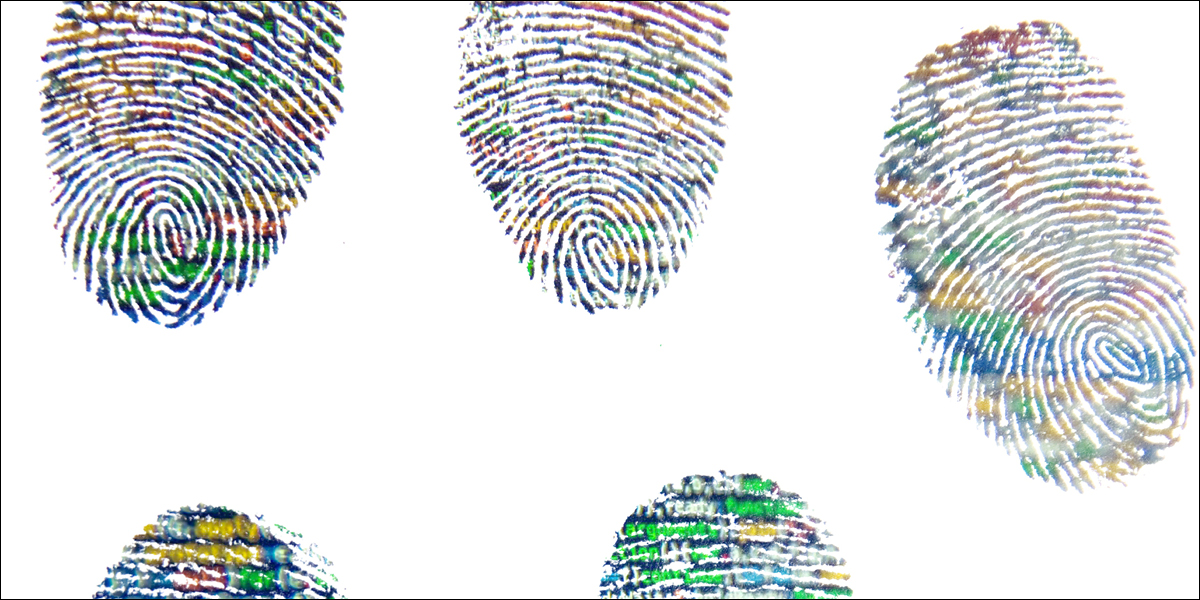 Cooperation Between Law Enforcement and Courts Eases Process
To make sure fingerprints are secured, courts value, and try to cultivate, good working relationships with their local sheriff's office and police departments.
"We work really closely with the sheriff's office," said Jodi German, assistant chief deputy at the Stark County Clerk of Courts, noting that individuals can be fingerprinted not only at the location of arrest but also while being held in custody.
The clerk's office found that the time a person is in custody before arraignment was an opportunity to capture any missing fingerprints and ITNs. German said they send arraignment lists to the local jail throughout the week before Friday arraignments are held in court. Officers at the jail review the lists.
"If anyone on the list doesn't have an ITN number, that's a trigger for officers that fingerprints are needed," said German. "If the defendant is in custody, we make every effort to get the fingerprints before the arraignment, before the defendant is out the door. If the defendant isn't in custody before the arraignment, we tell the defendant to go to the jail for fingerprinting immediately after their arraignment hearing."
When a clerk's office can't obtain an ITN to ensure fingerprints have been taken, then the clerk must go through a manual process, sending case dispositions to BCI by mail.
Kurt in Summit County said she appreciates the positive relationship her office has with the sheriff's office regarding fingerprinting.
"We understand the big picture and look out for each other," Kurt said.
Gaps Can Occur When Someone Isn't Subject to Arrest
German has found that when Stark County has a case without an ITN, it's often because the person was never arrested.
People are sometimes summoned to appear in court instead of being arrested and immediately taken into custody. Because officials in the last year have tried to minimize the number of people in jails due to the COVID-19 pandemic, more individuals are summoned to court and aren't yet fingerprinted.
When a person hasn't been fingerprinted, whether because the person came to court via a summons or law enforcement didn't obtain the prints, the law then places a duty to fingerprint on the courts. Under R.C. 109.60(A)(2), judges are to issue an order to the sheriff or police chief to fingerprint the person within 24 hours.
Judges are mandated to check again for fingerprints at the time a person is sentenced. If someone has slipped through all the earlier attempts to secure fingerprints, the court must order the person to be fingerprinted within 24 hours.
"We make every effort during the case to get the information that we will need in reporting to BCI at the end of the case," German said.
A few local courts, such as the Franklin County Municipal Court, now have fingerprinting machines in the courthouse to close these gaps.
The keys to success in this complicated, but legally mandated, process, according to White: "Communication. Education. Collaboration."
Probate Courts Report Involuntary Hospitalizations
Because probate courts handle certain mental health cases, they also have a role in reporting case decisions to BCI. Probate courts can order treatment and involuntary hospitalization in cases in which a person is determined to be mentally ill. Individuals subject to hospitalization have been found to be violent, to present a risk of harm to themselves or others, or can't care for themselves, said Magistrate Paul Rattermann of the Hamilton County Probate Court.
State law requires probate courts or the hospital's or facility's chief clinical officer to report these civil commitments to BCI within seven days of the court's decision. In contrast to criminal matters, no fingerprints are needed by BCI for these cases.
In Hamilton County, the court holds hearings on civil commitments three days a week. Julie Lyle, who works in the court's mental health department, reports the commitments to BCI via the Ohio Courts Network, using a special portal called "Mental Illness Adjudication Reporting." All probate courts in Ohio, as well as the state's six psychiatric hospitals, have the ability to send their determinations to BCI using the portal available on the Ohio Courts Network.
Before switching to the Ohio Courts Network about five years ago, the court submitted civil commitments by mail. Rattermann said that was a slower process and sometimes court orders would get lost in the mail.
Now Lyle transmits orders of civil commitments to the Ohio Courts Network the same day the court makes the decision, and the network immediately sends the information to BCI in real time. Lyle and Rattermann are Ohio Courts Network fans, pointing out several upsides, especially given that their court reports an average of 30 civil commitments per week.
"We save paper, we save mailing costs, and it's off your desk," Rattermann said. "The electronic submission through OCN is more efficient, and it's done."
A civil commitment ends when a doctor makes a medical decision that a patient has completed treatment and can be discharged from the hospital, Rattermann said. Lyle explains that the chief medical officer must notify the court when the hospital or facility releases the patient.
For cases in which the court doesn't find that a person needs to be hospitalized because of mental illness, the case record is expunged, meaning completely deleted, from the court's system.
"Because of the stigma associated with mental illness, and because the ultimate goal is for the individual to receive treatment, the law mandates expungement when a case is dismissed at the initial hearing," Rattermann said.
How Court Decisions on Mental Health Travel to NICS
As probate courts do for adults, juvenile courts also report civil commitments of children directly to BCI. The state entity is then responsible for sending adult and juvenile court orders of civil commitments to the FBI. That information becomes available through two FBI databases, including the National Instant Criminal Background Check System, or NICS – the nationwide system for determining whether a person is disqualified from owning or possessing a firearm.
Other courts are required to report their mental health-related dispositions to law enforcement, which must share the information with the FBI. Specifically, juvenile, common pleas, municipal, and county courts – which can order a mental health evaluation or treatment for a juvenile or an adult who has committed an offense of violence – must send their order and other details to local law enforcement. The same requirement to transfer information to law enforcement applies when these courts order the conditional release of a juvenile or an adult who was found not guilty by reason of insanity or found incompetent to stand trial.
Local law enforcement enters this information into an Ohio State Highway Patrol database called LEADS. The Highway Patrol then is mandated to submit these records to the FBI's NICS, where they're used for firearm background checks and for officer safety.
NICS Checks Whether Firearm Purchases Are Legal
In 2020, NICS handled nearly 977,000 firearm background checks for Ohio. When a gun shop owner, pawn shop dealer, or retail outlet runs a firearm check on an individual in Ohio, NICS – a name-based, rather than fingerprint-driven, database – searches FBI records and the data submitted from across the country, including Ohio court dispositions and law enforcement information sent to the state BCI.
Along with state limitations on who can purchase, own, or possess a firearm, federal law also has prohibitions, such as individuals under indictment for a crime punishable by more than a year in prison or who are fugitives from justice, as well as people addicted to or illegally using a controlled substance, subject to qualifying protection or restraining orders, or dishonorably discharged from the military. The Ohio Supreme Court has compiled lists of disqualifying offenses and reporting requirements for each type of court. (See sidebar.)
According to the FBI, 70 percent of inquiries to NICS result in immediate approvals or denials of firearm purchases. If needed details are missing, the check moves to an FBI examiner in the NICS Section and is put on "delay" status. The turnaround time is three business days, the time a firearm purchase can be delayed. Examiners reach out to law enforcement and to courts and clerks of courts, usually first checking court online dockets to quickly find answers. Their questions may center on warrants, protection orders, probation or parole conditions, drug test results or admissions, felony indictments, or the relationship to a victim.
After three business days, the gun sellers are permitted to complete the sale if they haven't heard back from the FBI. Should the NICS Section discover that the buyer is prohibited from owning a firearm, the unit alerts the Bureau of Alcohol, Tobacco and Firearms and Explosives to retrieve the weapon.
In a training session, FBI staff offered an example of a challenge they encounter in Ohio – disorderly conduct convictions. One type of disorderly conduct doesn't disqualify a person from purchasing a gun, but two other disorderly conduct offenses are disqualifying. For the FBI to determine which type of disorderly conduct was committed, they need the specific Revised Code subsection, and some courts aren't reporting that level of detail in their dispositions.
Courts Dig Up Case Details for NICS
In Kettering and in Stark and Summit counties, court staff describe the requests they've received from the NICS Section.
"The FBI usually will want a lot of additional detail, such as a police report," said Henson, of Kettering Municipal Court.
She notes that NICS requests to the municipal court often arise when the state BCI has a fingerprint but no disposition on file in its criminal history database or when the agency wants additional information. Other court staff add that the NICS inquiries often take research.
"Requests from NICS are a priority," said Feeney, in the Summit County clerk's office. "But the requests are generally for old records, such from the 1970s or 1980s. The records aren't easily retrieved on our website or from our CMS."
German echoes that experience. The Stark County clerk's office has electronic records from 1985 to present, she said, but some NICS requests are for earlier dates. The staff has to search for those records in a different building, she notes.
German said the clerk's office receives at least one request from NICS each week, sometimes daily. Oftentimes the FBI is searching for records, but the court will have none, she points out. That happens, for example, when a person once lived in Stark County, which is why the FBI is checking for records, but a check finds the person never had any interaction with the court while living there, she said.
Kurt made an insightful point when talking about how the different government entities in Akron work together to tackle complex issues.
"We've understood that our fortunes are tied together, and we're all going to survive or sink together," Kurt said.
It's a perspective that applies to the broader topic: The necessity of Ohio law enforcement, courts, clerks of courts, and BCI to deliver on their roles in the criminal justice system – whether it's fingerprinting, reporting court dispositions, or making that data available – so that state and federal background checks are accurate and ensure the safety of all Ohioans.
---
CREDITS:
Design: Ely Margolis
Web: Erika Lemke