Supreme Court Rejects Death Penalty Appeal of Hamilton County Man in Murders of Two Women and Two Girls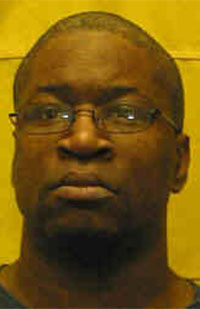 Death-row inmate Anthony Kirkland.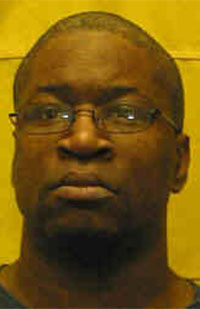 Death-row inmate Anthony Kirkland.
The Ohio Supreme Court today upheld the convictions and death sentence of Anthony Kirkland, who murdered and then burned the bodies of two women and two teenage girls in Hamilton County between 2006 and 2009.
The court, in an opinion written by Justice Judith L. French, determined that comments by the prosecutor during closing arguments in the trial's penalty phase were improper and damaged Kirkland's rights. However, Justice French wrote that any errors caused by the misconduct could be cured in the court's required independent evaluation of the death sentence. In that review, the court ruled that the death sentence in this case was appropriate.
Three justices, however, dissented from imposing the death sentence, stating that the case should be returned to the trial court for a new sentencing hearing before a jury because of the prosecutor's misconduct. One of those justices fully dissented from the majority opinion, and another would overturn one of Kirkland's convictions but uphold the rest. The third justice joined a five-justice majority to affirm all of Kirkland's convictions in the appeal from the Hamilton County Court of Common Pleas.
In May 2006, 14-year-old Casonya C. was murdered on her way home from a friend's house. Her body, including her pelvic area, was extremely charred, and the pathologist was unable to do a rape examination. A month later, the remains of Mary Jo Newton were found in Avondale. Her body had been ignited after her death with either lighter fluid or paint thinner.
In 2008, another woman's body was discovered. She had been stabbed and burned. She was later identified as Kimya Rolison.
Thirteen-year-old Esme K. was killed while jogging on a Saturday afternoon in March 2009. It was determined that she had been raped and strangled to death. While searching for Esme K., police came across Kirkland in the woods nearby. He had Esme K.'s watch and iPod.
Kirkland was arrested. Police videotaped three interviews with Kirkland, which were later shown to the jury.
Before his trial began in 2010, Kirkland pled guilty to Newton's and Rolison's murders and abuse-of-corpse charges. A jury then found Kirkland guilty on the remaining murder and other charges, including death-penalty specifications, and recommended a death sentence, which the court imposed.
Kirkland appealed his convictions and death sentence directly to the Ohio Supreme Court.
In today's opinion, Justice French examined statements made by the prosecutor during the penalty phase's closing argument. The Supreme Court found that the state improperly described Esme K.'s and Casonya C.'s unknown subjective experiences at the end of their lives, made assertions unsupported by the evidence to play on the jurors' emotions, and unlawfully encouraged the jury to weigh the details of the murders against factors that might lead the jury to recommend a sentence of life in prison rather than death.
"Nevertheless, we decline to remand the case for a new sentencing hearing," Justice French wrote. "[T]his court must conduct its own independent evaluation of the capital sentence, and that evaluation can cure errors in penalty-phase proceedings. … Accordingly, the issues raised [concerning prosecutorial misconduct] will be cured by this court's review of the sentence, which will not consider the state's improper arguments."
The court also overruled Kirkland's argument that testimony about his "other acts" should not have been allowed at trial. A witness identified as Kylah W. testified that when she was 13 years old Kirkland exposed himself to her and solicited her for sex. That evidence supported the prosecutor's assertion that Kirkland offered money to one of the victims, Casonya C., not just to talk with her but with a sexual intent and motive, Justice French reasoned, and courts may admit testimony of other acts when it demonstrates intent and motive.
The court rejected Kirkland's eight other legal arguments.
In the court's independent evaluation of the sentence, Justice French wrote that the aggravating circumstances in the murders of the two young teens outweighed several mitigating factors, including the fact that Kirkland is a psychopath from a dysfunctional home where there was repeated physical and sexual abuse. The court concluded that the sentence of death was warranted.
Justice French's opinion affirming both Kirkland's convictions and death sentence was joined by Chief Justice Maureen O'Connor and Justices Terrence O'Donnell and Sharon L. Kennedy.
In a separate opinion, Justice Judith Ann Lanzinger concurred with the majority's opinion upholding the convictions, but she dissented from affirming the death penalty.
"[O]ur independent review of a death sentence should occur only if proper sentencing-phase procedures were followed leading up to the jury's recommendation," Justice Lanzinger wrote. "[W]e should not conduct this evaluation when the sentence was recommended by a jury that was exposed to substantial and prejudicial prosecutorial misconduct. … By declining to remand this case, the majority fails to preserve the unique role of the jury in capital cases."
"Reversing the judgment sentencing Kirkland to death would not mean that he has escaped the death penalty for his actions," she continued. "Although the crimes Kirkland is alleged to have committed are horrific, due process requires that a jury be free from prejudice before recommending the death penalty." 
Justice Paul E. Pfeifer agreed with Justice Lanzinger that Kirkland's case should be sent back for resentencing because of the misconduct of the prosecutor, he wrote in a separate opinion. He also dissented on Kirkland's conviction for the attempted rape of Casonya C., but concurred with the majority on Kirkland's other convictions.
Justice Pfeifer contends that Kylah W.'s testimony of "other acts" demonstrated Kirkland's character, which is prohibited by evidentiary rules.
"The majority rules that Kylah's testimony is admissible under Evid.R. 404(B) because Kirkland's act — soliciting Kylah — demonstrated that 'he had a sexual intent and motive' for offering Casonya money," Justice Pfeifer wrote. "But Kirkland faces the death penalty for the death of Casonya not because he offered her money for a sex act but because he allegedly attempted to rape her before killing her. Intent to solicit sex is not the same thing as intent to compel sex. … On the pivotal question of whether Kirkland attempted to rape Casonya, Kylah's testimony sheds no light. When Kylah rejected Kirkland's proposition, he did not rape her. He walked away. Thus, Kirkland's bad act shows no intent or motive regarding the crime at issue, and thus the testimony is not admissible …."
Justice Pfeifer also concluded that there was not enough evidence to convict Kirkland of the attempted rape of Casonya C.
Justice William M. O'Neill also dissented both because he has concluded that the death penalty is cruel and unusual punishment, based on his dissenting opinion in State v. Wogenstahl (2013), and because the majority in his view has violated Kirkland's constitutional right to a jury trial.
"[The majority] holds that independent review of a sentence can also 'cure' prejudicial penalty-phase prosecutorial misconduct …," Justice O'Neill wrote. "That holding, in my opinion, undermines the very foundation of the jury system in Ohio. And it does not comport with the Sixth Amendment to the United States Constitution, which in this context requires that the facts permitting the imposition of a death sentence must be found by a jury."
Citing a 2002 U.S. Supreme Court decision (Ring v. Arizona), which concluded that the constitutional right to a jury trial requires a jury – not a judge – to find the aggravating circumstances that required to sentence a person to death, Justice O'Neill wrote that by refusing to return the case to a jury to determine the appropriate sentence for Kirkland the Ohio Supreme Court today "plainly demonstrates that Ohio's system of imposing and reviewing death sentences is unconstitutional."
2010-0854. State v. Kirkland, Slip Opinion No. 2014-Ohio-1966.

View oral argument video of this case.
Please note: Opinion summaries are prepared by the Office of Public Information for the general public and news media. Opinion summaries are not prepared for every opinion, but only for noteworthy cases. Opinion summaries are not to be considered as official headnotes or syllabi of court opinions. The full text of this and other court opinions are available online.

PDF files may be viewed, printed, and searched using the free
Acrobat
®
Reader
Acrobat Reader is a trademark of Adobe Systems Incorporated.