Death Penalty Will Not Be Imposed on Hamilton County Man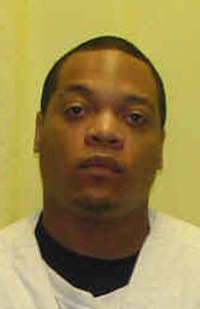 Rayshawn Johnson's death sentence was set aside today by the Ohio Supreme Court.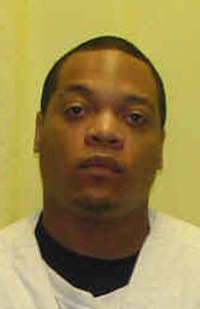 Rayshawn Johnson's death sentence was set aside today by the Ohio Supreme Court.
The Ohio Supreme Court today set aside the death sentence of Rayshawn Johnson, who murdered his Cincinnati neighbor in 1997.
In a 4-3 decision, Justice Paul E. Pfeifer wrote that the aggravating circumstances in this case did not outweigh the mitigating factors beyond a reasonable doubt. Justice Pfeifer described the cumulative effect of multiple mitigating factors, including Johnson's ill-fated childhood, which when considered together made a sentence of death inappropriate.
Johnson's case was before the Court for a second time because federal courts ordered a new mitigation hearing after concluding that Johnson's lawyers gave him ineffective counsel during the sentencing phase of his trial.
Case Background
On Nov. 12, 1997, Johnson needed money and went to his neighbor's house with gloves and a baseball bat. The 19-year-old entered through an unlocked back door. When he saw Shanon Marks in the upstairs bathroom, he beat her with the bat. He then emptied Marks' purse, left the house, and discarded the gloves and bat. Marks' husband discovered his wife dead when he arrived home from work that evening.
A jury convicted Johnson in 1998 of aggravated felony murder with two specifications that allow consideration of a death sentence. Those specifications were that he murdered Marks during the course of committing, as the principal offender, aggravated burglary and aggravated robbery.
Federal Court Orders New Mitigation Hearing
After Ohio courts rejected his appeals, Johnson filed a habeas corpus petition in the U.S. District Court for the Southern District of Ohio. In April 2006, the federal court agreed with Johnson that he had received ineffective assistance of counsel during the mitigation phase of his trial. The court instructed the state to either commute Johnson's death sentence or hold a new mitigation hearing. The Sixth U.S. Circuit Court of Appeals affirmed the decision, stating that Johnson's lawyers failed to fully look into Johnson's childhood.
A new mitigation hearing started on Nov. 30, 2011. Only Johnson's sentence was considered by the new jury because his guilt had already been proven and upheld. The jury recommended death, and the trial court agreed and imposed the death penalty in January 2012.
Supreme Court Reviews Death Sentence
In today's decision, the Court rejected Johnson's seven arguments, which focused on jury selection, admissibility of certain evidence, and prosecutorial misconduct, and concluded that the new mitigation hearing had no significant procedural flaws. The Court then conducted its independent review of the sentence as required by state law.
The Court described the evidence presented in mitigation during the hearing. Johnson's mother, who did not testify at Johnson's first trial, stated that she had Johnson when she was 16 years old and explained that she often put him in a closet when he was an infant and also gave him prescription drugs and heroin in his bottle or applesauce. When Johnson was 12 or 13, she taught him how to drink and how to take and deal drugs. Johnson's grandmother, who was responsible for him and a younger brother for several years, said she whipped and hit the boys and that drinking alcohol was her priority.
A psychologist who evaluated Johnson testified that the defendant was never taught right from wrong. He diagnosed Johnson with a form of depression as well as alcohol and marijuana addictions.
Justice Pfeifer reasoned that this dysfunctional, troubled background was entitled to significant weight as a mitigating factor when evaluating the death sentence. The Court also gave some weight to several other issues.
"Johnson's family background is similar to that of the defendant in State v. Tenace [(2006)] …, in which we reversed the death sentence …," Justice Pfeifer wrote. "Like Tenace, Johnson was 'doomed from the start' due to his upbringing. … Both Johnson's mother and his grandmother had mental-health issues and were addicted to alcohol, and his mother was also addicted to drugs. They neglected and physically abused Johnson during his childhood. The few lessons Johnson's mother passed on to her son concerned how to abuse drugs and lead a criminal lifestyle."
"Johnson's age at the time of the murder, 19, means that he was not far removed from that corrosive upbringing when he committed the crime," the justice continued. "He suffered from mental illness and addiction and had limited intellectual ability. There is evidence that as Johnson has aged and been part of a structured prison environment, he has changed. Johnson has expressed sincere remorse for his crimes, and he has not been subject to any discipline for misbehavior while he has been in prison."
In reviewing all the factors combined, the Court determined they held "great cumulative weight" to the point that the aggravating circumstances did not outweigh the mitigating issues beyond a reasonable doubt. Acknowledging this was the pointless and inexcusable killing of an innocent woman, Justice Pfeifer concluded, however, that a sentence of death was not appropriate in this case.
The case will return to the trial court for resentencing.
Justices' Votes
The majority opinion was joined by Chief Justice Maureen O'Connor and Justices Judith Ann Lanzinger and William M. O'Neill.
Justice Terrence O'Donnell dissented in an opinion joined by Justices Sharon L. Kennedy and Judith L. French.
Dissent States Death Has Been Imposed in Similar Cases
Justice O'Donnell recognized the mitigating factors Johnson presented, including his abusive childhood and substance abuse, age at the time of the offense, depression and limited intellectual abilities, as well as his expression of remorse, embrace of religion, desire to help others, good behavior on death row, and positive relationship with his son. Justice O'Donnell pointed out that the Supreme Court had previously considered these same mitigating factors in other cases and had ruled that they are "not entitled to substantial, significant, or great weight." Justice O'Donnell stated that the Court has previously held a defendant's age is entitled to nominal weight, retrospective remorse is entitled to little weight, severe depression was a weak mitigating factor, and family upbringing is entitled to modest weight. 
Justice O'Donnell acknowledged that the Court has a duty to consider the nature and  circumstances of the offense, and stated there was nothing mitigating about the nature and circumstances of Shanon Marks' murder; "Johnson prepared for the crime by wearing gloves to avoid leaving fingerprints, armed himself with a baseball bat which he intended to use as a weapon, entered the home by stealth, used the bat to kill Shanon, and struck her with enough force to fracture her skull and a bone in her left forearm, rupture her right eye, tear one of her ears, and cause lethal lacerations in her brain."     
In addition, Justice O'Donnell rejected the majority's comparison of Johnson to Tenace. "Tenace is distinguishable from this case because Johnson's unfortunate family history does not rise to the level of depravity experienced by Troy Tenace, who was forced to watch the sexual abuse of his sister for approximately 15 years and whose mother sold him as a child to adult males for sexual purposes in addition to helping him and his siblings burglarize stores and homes," Justice O'Donnell explained, also noting a brutal custody fight and an attempted suicide by Tenace's mother.
"The analysis offered by the majority is not persuasive, and its reliance on Tenace is misplaced because that case is factually distinguishable from the mitigation present here and it ignores that our precedent affords little weight to the mitigating factors present in this case," he concluded. That precedent included State v. Spivey (1998) and State v. Raglin (1998), both of which were more analogous to Johnson's case and also involved offenders who were not yet 20 years old and who had troubled childhoods and substance abuse problems.
Justice O'Donnell concluded that the two aggravating circumstances proven in this case are entitled to great weight; "The mitigating factors, however, are entitled to nominal, little, weak, or modest weight according to our case law, and the combination of mitigating factors is insufficient to overcome the great weight of the aggravating circumstances in this case." Because the aggravating circumstances Johnson was found guilty of committing outweigh the mitigating factors beyond a reasonable doubt, he would have affirmed the decision of the trial court to sentence Johnson to death.
2012-0405. State v. Johnson, Slip Opinion No. 2015-Ohio-4903.

View oral argument video of this case.
Please note: Opinion summaries are prepared by the Office of Public Information for the general public and news media. Opinion summaries are not prepared for every opinion, but only for noteworthy cases. Opinion summaries are not to be considered as official headnotes or syllabi of court opinions. The full text of this and other court opinions are available online.

PDF files may be viewed, printed, and searched using the free
Acrobat
®
Reader
Acrobat Reader is a trademark of Adobe Systems Incorporated.