Education Department Defends School Funding Reductions to Three Districts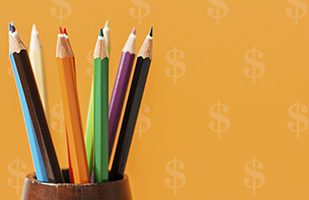 A school funding appeal along with five other cases will be heard by the Court during oral arguments on Dec. 1 and 2.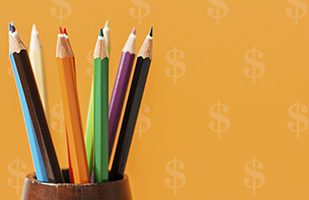 A school funding appeal along with five other cases will be heard by the Court during oral arguments on Dec. 1 and 2.
The state department of education is asking the Ohio Supreme Court to uphold $7.9 million in cuts it made to funding for three public school districts in 2005.
Each school district submitted the number of students attending school in the district, along with how many children were entitled to go to the school but were enrolled elsewhere, such as in a charter school. These numbers, referred to as the "average daily membership" (ADM), are certified by the districts to the department of education. The ADM is part of a formula described in state law that determines each school district's funding.
After reviewing data sent separately from charter schools, the department concluded that school districts in Cleveland, Dayton, and Toledo had received funding for students who weren't enrolled in the districts. The department changed each school district's ADM, recalculated their funding, and adjusted their upcoming payments for the rest of fiscal year 2005 and for fiscal years 2006 and 2007. Cleveland lost more than $1.8 million; Dayton, more than $2.5 million; and Toledo, nearly $3.6 million.
General Assembly Changes Law Governing ADM
In 2007, the state legislature amended the school funding law to permit the department to alter a district's ADM if the department believed the student count was incorrect. Two years later, the legislature added an uncodified section of law to Ohio's budget bill stating that the 2007 amendment applied retroactively and that the schools couldn't sue the state for altering funding amounts.
When the three districts sued, the trial and appeals courts ruled the 2009 law couldn't be used retroactively to justify the 2005 changes in funding to the districts. The state claims, though, that the Ohio Supreme Court has interpreted the constitution to prohibit only retroactive legislation that affects a party with vested rights and that causes injury. Political subdivisions, such as school districts, don't have vested rights and therefore cannot be injured, the state argues. It maintains that the constitution's retroactivity clause solely protects citizens.
Oral Arguments
The Court will consider two cases on Tuesday, Dec. 1, and three more, including State Board of Education v. Toledo City School District Board of Education, on Wednesday, Dec. 2. Arguments will begin at 9 a.m. at the Thomas J. Moyer Ohio Judicial Center in Columbus and will be streamed live online at sc.ohio.gov and broadcast live on The Ohio Channel.
Previews Available
Along with the brief descriptions below, the Office of Public Information today released in-depth previews of the cases.
Tuesday, Dec. 1
In Hand v. State, a man convicted in Montgomery County disputes whether part of his six-year sentence is mandatory. A state law requires a mandatory sentence when an offender pleads guilty to or is convicted of certain felonies. As a juvenile, the man had been found delinquent for committing aggravated robbery. He argues that a juvenile offense doesn't qualify as a conviction under state law and a U.S. Supreme Court decision.
The Board of Professional Conduct recommends that a Cincinnati attorney be indefinitely suspended from practicing law for multiple instances of misconduct. The attorney asserts in the disciplinary case that his inexperience led to mistakes in a federal bankruptcy matter and that he thought he was properly working with attorneys within an advocacy group. He asks the Court for a one-year stayed suspension or some sort of probation.
Wednesday, Dec. 2
A Steubenville man in State v. Creech was involved in a 2012 shootout with several other people. He was convicted for having a weapon when he had earlier felony convictions and had also been indicted for another offense. At trial, he asked the state to accept a stipulation to one of the other offenses so that the state wouldn't present information to prove those crimes. The state maintains that it isn't required to accept a stipulation related to other offenses.
A worker employed by a subcontractor was injured in 2012 during construction of a Cincinnati casino. The general contractor paid workers' compensation insurance for itself and all of the project's subcontractors. The injured employee in Stolz v. J&B Steel Erectors received workers' compensation benefits and then sued the general contractor and subcontractors seeking punitive damages. Because the employee is a Kentucky resident, a federal court is considering the case but has asked the Court whether the subcontractors are immune under state law from any further liability for the worker's injuries.